UniSA secures $6.8 million to fund innovative health research
October 20 2014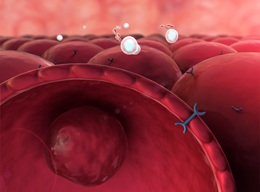 The University of South Australia has secured more than $6.8 million in funding from the National Health and Medical Research Council to support key projects and research fellowships in South Australia tackling a range of issues from physical inactivity and its links to chronic disease to the impact of type 2 diabetes on Indigenous health and mortality.
UniSA researchers were successful in winning an early career research fellowship, two career development fellowships, and six major project grants.
UniSA Vice Chancellor Professor David Lloyd says he is delighted to see the strength of growth in health and medical research at UniSA.
"The great work being done at our University to combat some of the big killers such as cancer, cardiovascular disease and diabetes cannot be underestimated," Prof Lloyd says.
"I'm really pleased to see support coming also to specialist researchers in areas such as epilepsy where we have people doing ground-breaking research into the hereditary factors of that illness and to new frontiers that employ nanotechnologies to improve diagnostic tools for cancer and other diseases.
"And it is an enormous recognition of both the seriousness of the problem and also hope for a solution, that Prof Alex Brown and his team at UniSA's School of Population Health have secured almost $2.5 million for research into Indigenous diabetes.
"I want to congratulate all of our successful researchers but also to thank all of those who have submitted applications."
Media contact: Michèle Nardelli office: +61 8 8302 0966 mobile: 0418 823 673 email: Michele.nardelli@unisa.edu.au