Pursue your passions: urges UniSA VC
December 18 2018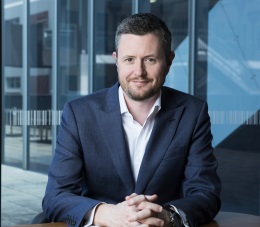 Congratulating all the students who have completed year 12 and received their results this week, UniSA Vice Chancellor, Professor David Lloyd is encouraging them to get all the advice they can when finalising their study decisions.
"With your results in your hands, it can sometimes be challenging to turn what has been a theoretical career decision, into a real one," Prof Lloyd says.
"It is important that you choose to study what you are really interested in or have a passion for, not simply going for highest entry level program for the results you have."
He says it is also important to understand that there are options for getting into university to suit most students.
"Sometimes things don't go as you had planned or hoped, but with the right advice, you can find a way through to reach your goals – that might mean considering a new study program, choosing a degree that will give you the option to work hard and transfer to another, or starting an entry level program through University College which will better prepare you for university.
"As much as this feels like the end of a marathon, the end of school is also the beginning of a new, self-directed life and your career will be a very big and exciting part of that."
UniSA will make about 8000 offers to students for commencement 2019.
The university's Applicant Support Centre (ASC) team has already spoken to about 4,500 school leavers and other applicants to offer support and answer questions about navigating the next stage of the process of getting into university.
On December 18 and 19 about 40 ASC team members – most of them current UniSA students - will be available for extended hours, from 8am to 8pm, to answer questions about options, as Year 12 results are received.
Thursday and Friday the phones will be open until 6.30 pm and staff will back in the office on December 27 and 28, operating over the University's normal shut down period to ensure applicants get all of the information they need during this critical time.
On December 21 there will be a special Admissions and Preference Advice event at City West from 1pm to 4pm.
In the new year, extended hours, 8.30am to 6.30pm, will operate on January 2 and 3.
UniSA welcomes calls to 83022376, someone will be there to help and that someone will usually be a student who experienced all the trepidation and excitement year 12 has to offer, not that long ago.
Or for those who prefer to self-serve, we have built a custom website for current applicants which answers all the most frequently asked questions - unisa.edu.au/studyin2019.
Media contact: Michèle Nardelli mobile 0418 823 673 email michele.nardelli@unisa.edu.au