Closure of the Royal Commission starts next chapter in the battle against child sexual abuse
December 18 2017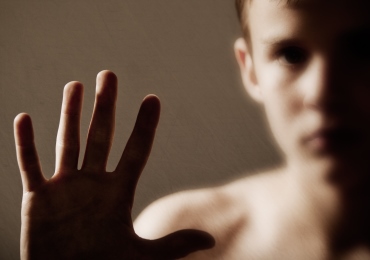 As the Royal Commission into Institutional Responses to Child Sexual Abuse hands down its final report, Professor Leah Bromfield, who led its research program of over 100 projects, recognizes that the Commission's important work came about as a consequence of the bravery and advocacy of survivors of abuse in Australian Institutions, but says Australia can now not afford to be complacent.
Co-director of the Australian Centre for Child Protection (ACCP) at UniSA, Prof Bromfield commented as the five-year commission wound up after considering evidence from more than 8000 private sessions relating to more than 4000 organisations.
"The way we respond to and implement the Royal Commission's recommendations for a National Redress scheme will be of critical significance to the success of the Royal Commission in ensuring Australia truly recognises the great wrong that was enabled and perpetrated against its children," Prof Bromfield says.
"Institutional abuse is not simply a historical issue.
"Children continue to be harmed today in institutions which are designed to care for them.
"If we are to prevent future generations of children experiencing the devastation of abuse, we must heed the Royal Commission's recommendations regarding prevention.
"While the Commission has shone a light on a dark aspect of Australia that needed to be brought into the open," Prof Bromfield says, "its success will be measured by its impact."
The ACCP contributed to the significant research legacy of the Royal Commission into Institutional Responses to Child Sexual Abuse.
"The Royal Commission's research agenda was extensive and high quality and has made a significant contribution to the international evidence base, informing the prevention and response to child sexual abuse," she says.
"The research program showed however that significant research gaps remain and it is important that we continue to work to overcome these.
"A particular priority is a national prevalence study.
"Without a national study into the prevalence of child maltreatment, there is no reliable way of monitoring the current extent of child abuse, or whether the implementation of recommandations and reforms are successful in reducing harms to children."
Contact for interviews: Professor Leah Bromfield +61 8 8302 2924
Media contact: Michele Nardelli +61 418823673