South Australia's good food champion honoured - UniSA Honorary Doctorate for Maggie Beer
April 08 2016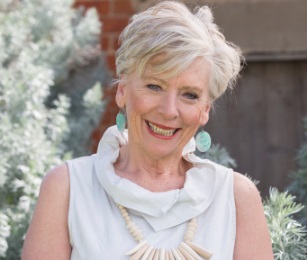 Recognising her enormous contribution to the promotion of South Australia's food and tourism industries and her contribution to wellbeing in the community, the University of South Australia will award Barossa Valley food guru, Maggie Beer, an Honorary Doctor at its morning graduation ceremony at 10.30 am today.
As one of Australia's favourite culinary leaders, Maggie Beer's endless passion for fresh foods and wholesome eating has spearheaded a new engagement with quality home cooking and locally grown and sourced produce.
Over many decades, Beer has taken her ideas about healthy eating far beyond her family kitchen into the world of television, the wider community and to aged care facilities to raise the profile of eating well.
She has become one of South Australia's most inspirational businesswomen and a key architect of Australia's modern philanthropic culture.
UniSA Vice Chancellor, Professor David Lloyd, says Maggie is the perfect role model to promote South Australia's culture of great food and highlight the importance of partnerships between philanthropic organisations and community groups in building strong, vibrant communities.
"With a career that has included farming, running a restaurant, food production and export, food writing and starring on television, Maggie has committed her life to supporting and promoting Australia's now globally recognised clean, seasonal produce and innovative food culture," Prof Lloyd says.
"Today we acknowledge her continuing contribution to South Australia – her enormous energy, positivity and 'can do' nature - which has helped the boost the State brand, created invaluable business and philanthropic networks and strengthened our sense of community."
As part of the 2010 Australia Day Awards, Beer was named Senior Australian of the Year and in 2011 she became South Australian of the Year.
Beer was appointed a Member of the Order of Australia (AM) for her service to tourism and hospitality on Australia Day 2012 and most recently found herself starring on a postage stamp as one of the winners of the Australia Post Australian Legends Award.
In 2014 Maggie established the Maggie Beer Foundation, to highlight the need to provide the pleasure of a good food life for everyone, regardless of age or health restrictions.
"The nutritional welfare of older Australians in aged care facilities has been a key concern for Maggie for some time," Prof Lloyd says.
"Bringing together her board of industry leaders, professors and health advisors, she is linking the latest research around the impact of nutrition on brain health and general wellbeing, with her knowledge of what good food can do for everyone's state of mind, to help find ways to lift the standards.
"Establishing the Maggie Beer Foundation is another example of Maggie's strong community commitment and her desire to make change and improve the food and nutrition experiences of all Australians.
"We're both proud and delighted to welcome her to the University of South Australia community as an Honorary Doctor."
Media contact: Michèle Nardelli office +61 883020966 mob 0418823673 email michele.nardelli@unisa.edu.au