UniSA Memorandum Of Understanding (MOU) signing with the National Institute of Education (NIE)
August 18 2017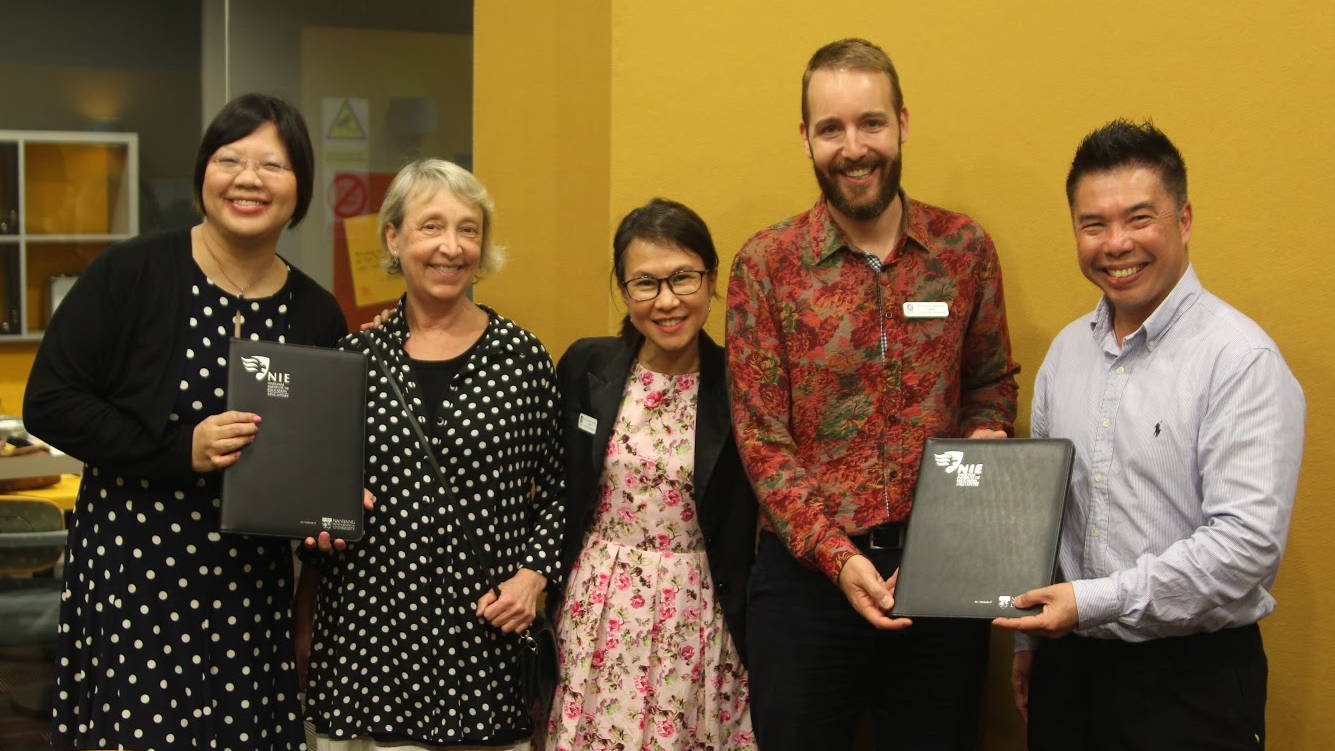 Back (L-R): Associate Professor Sue Nichols (UniSA), Dr David Caldwell (UniSA) and Dr Hannah Soong (UniSA).
Signing: Professor Michael Chia (NIE) and Professor Ee Ling Low (NIE)


UniSA School of Education signed an Memorandum Of Understanding (MOU) with the National Institute of Education (NIE) in Singapore on Thursday 17 August 2017. The MOU focuses on study tours, student/staff exchange and research collaboration between UniSA School of Education (EDS) and NIE.
Representing UniSA was Dr David Caldwell and Dr Hannah Soong hosting 12 3rd year UniSA EDS students on a 2-week study tour. Associate Professor Sue Nichols was also in attendance, who has a large research project with colleagues from NIE.

NIE is the only teacher training institute in Singapore. It is ranked 14 in the world in QS World Rankings for education. Also, Singapore is ranked first globally for reading, maths and science in the Programme for International Student Assessment (PISA). It is one of the premier universities for education, and one of the premier countries for education.

The only other Australian Universities which NIE have an agreement with is University of Melbourne (global connections) and University of Sydney (practicum exchange), so it is quite an achievement for UniSA EDS!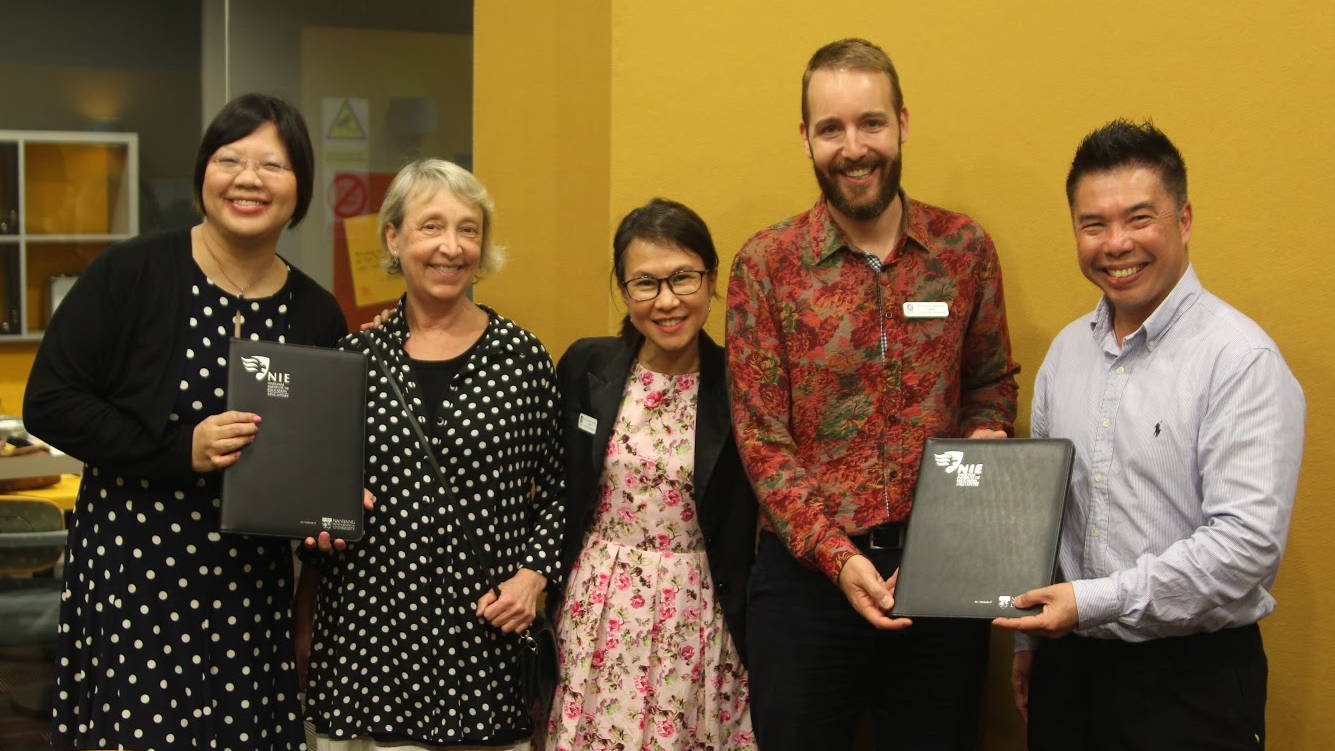 Professor Ee Ling Low (NIE), Associate Professor Sue Nichols (UniSA), Dr Hannah Soong (UniSA), Dr David Caldwell (UniSA) and Professor Michael Chia (NIE)