Centre for Islamic Thought and Education building important links in Indonesia
September 26 2017
Signing the Memorandum Of Agreement (MOA) with School of Education, UIN (State Islamic University Jakarta) for joint sponsoring of conferences (our Islamic schooling conference and their Education in the Muslim world conference).
Professor Mohamad Abdalla, Director, Centre for Islamic Thought and Education, UniSA and Professor Dr Ahmad Thib Raya, M.A., Dean, The Faculty of Education UIN Syarif Hidayatullah Jakarta

Group picture of the MOA signing
Delivering a keynote speech to packed audience (organised and hosted by the Australia Embassy and UIN);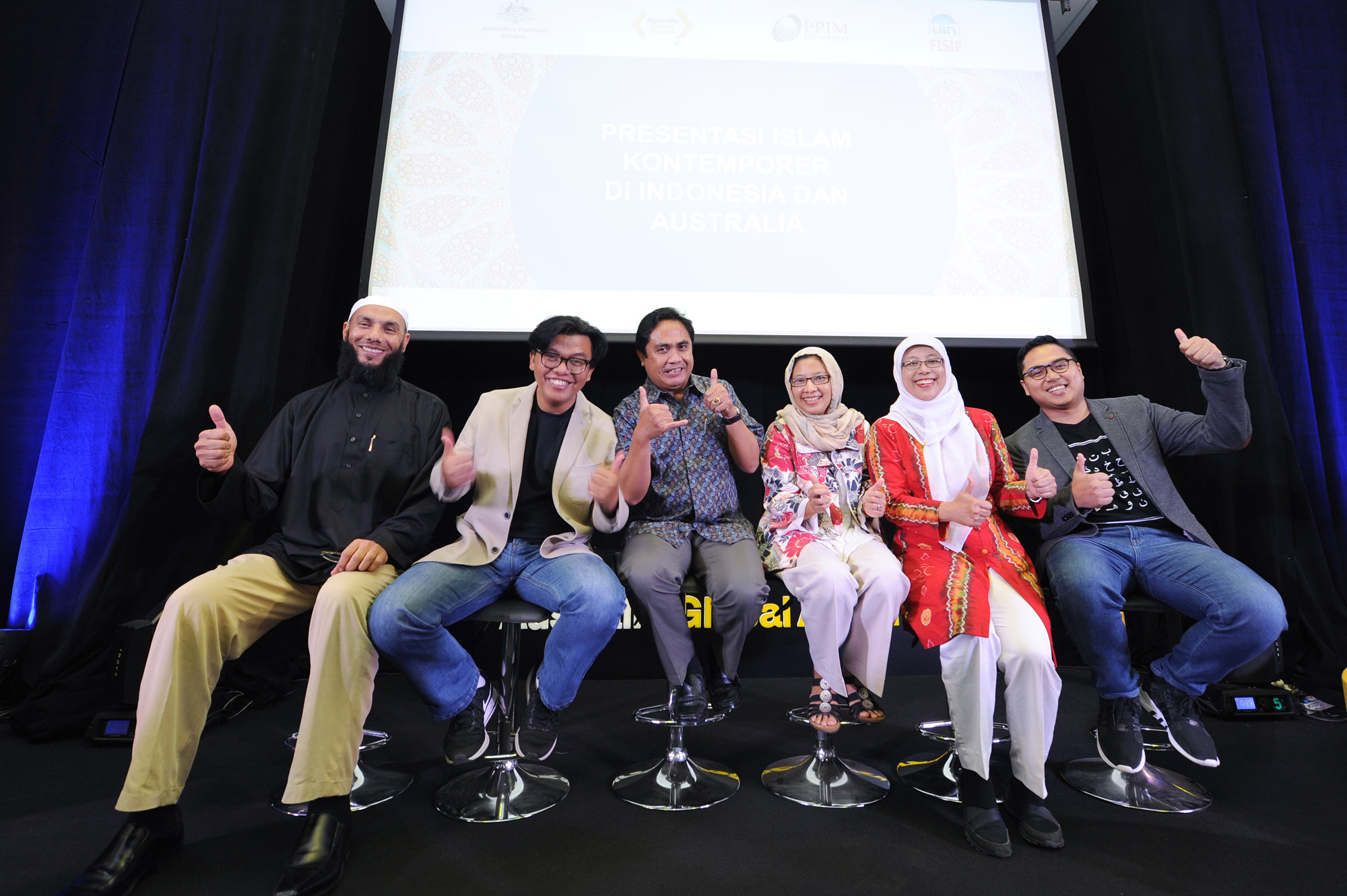 Meeting the Chair of the Board of Nahdlatul Ulama (Council of Scholars, the largest independent Islamic organization in the world. Although NU is a conservative Sunni Islamic group, it is a strong advocate against radical Islam and argues that Indonesia needs to build a national identity that includes all religious groups…with about 30-60 million followers).
Strong collaborations have been forged, interest in studying at UniSA has increased, and institutions and their members are more aware of UniSA. Dr Mahmood Nathie had three scholars from Indonesia participate in his recent Islamic finance symposium, and the School will welcome a delegation of visiting Indonesian scholars in the week commencing Monday 25th September 2017.