Assessing the Viva in Higher Education. Chasing moments of Truth
August 31 2017

Professor Stephen Dobson has published Assessing the Viva in Higher Education. Chasing Moments of Truth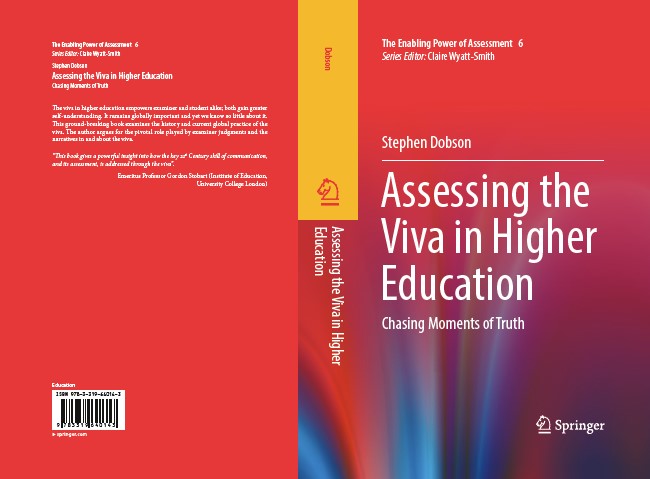 This book makes the case for a revival in interest in the viva. As an oral assessment of a treatise or dissertation or of a student's performance in art or dance the viva has a long history dating back to the time of the Greeks. It can be found today in the form of professional, vocational and academic vivas, where a judgment of oral performance is required to gain entry into a profession or community of scholars.

In a time when there are scandals about students selling essays to other students, the viva provides a fertile ground for probing the student to see whether they are in fact the authors of the work being assessed and know its content and how to think cognitively or otherwise.
Assessing the Viva in Higher Education. Chasing Moments of Truth (Springer publishers, 2017).
Professor Stephen Dobson
Professor Stephen Dobson has been Dean and Head of School of Education at the University of South Australia since 2014.
Prior to entering higher education Professor Dobson worked for thirteen years with refugees as a community worker. His research and teaching interests include assessment, professional development, refugee studies, bildung, inclusion and classroom studies.
He is guest professor at the Centre for Life Long Learning, Inland Norway University of Applied Sciences, Norway. Professor Dobson is fluent in Scandinavian languages and a member of the Teacher Education Expert Standing Committee for the Australian Institute for Teaching and School Leadership (AITSL).