What is education for in a remote school and community?
2.00pm - 4.00pm, Wednesday 26 November, 2014
C1-60, Magill Campus, St Bernards Road, Magill
Presented by John Guenther
For those who have been through the compulsory education system in Australia and are now training to be teachers, the question of what 'education is for' is seldom asked or answered. A 'good' education, similarly, has some assumed meanings that are rarely unpacked. This lecture takes the 2008 Melbourne Declaration as a starting point for understanding how a good education is expressed in terms of policy, measurement and anticipated outcomes. Broadly, the expectations of the 'system' are focused on academic performance, preparation for further or higher education (retention to year 12), transition to employment or some form of economic engagement, and civic participation. For most students, these assumptions about a good education work well. However, in very remote parts of Australia where Aboriginal and Torres Strait Islanders live, there are repeated calls for improving outcomes. The blame for the apparent failure of remote education is sometimes placed on poor teaching, the quality of teachers, inadequate resourcing, problems with curriculum and often, on problems with the communities. The problems are often described as 'intractable'.
But what do locals living in very remote communities say they want from education? And what do they say it should be for? This lecture will present findings from the CRC for Remote Economic Participation's Remote Education Systems (RES) project. It will explore the foundations of western education in Australia and its intersection (and disconnects) with schooling in remote communities. The aim is to show that the reasons for the 'intractable' nature of the remote education problem has more to do with cultural distance than it does with remoteness.
In the Q&A discussion that follows, participants will have the opportunity to discuss what opportunities there are for delivering a 'good' education (as locals see it) into very remote communities. The implications for school leaders, teachers and teaching practice will be a focus of this discussion. Participants will be provided with pre-reading resources on the topic.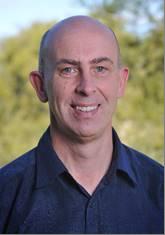 John Guenther is the Principal Research Leader for the Remote Education Systems project with the Cooperative Research Centre for Remote Economic Participation and Flinders University. John has worked as a researcher and evaluator in remote Australian contexts—particularly the Northern Territory—for the last 10 years on issues related to education, training, families and children, justice, child protection and domestic violence. His current role is focused on understanding how education systems can better respond to the needs of students and families living in very remote Aboriginal and Torres Strait Islander communities. Beyond this, the Remote Education Systems project is looking for innovative models of schooling, teaching and learning that improve livelihood opportunities for students from remote communities.
&nbsp