Culturally Responsive Pedagogy Action Research Showcase
24 November 2017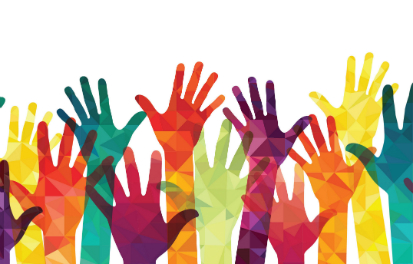 Location
UniSA Mawson Lakes Campus
MC1-02, MC1-03, MC1-05, MC1-21
9:00am to 4:00pm
Toward an Australian culturally responsive pedagogy

Learning to live in culturally diverse societies

Culturally Responsive PedagogyAction Research Showcase
In Australia, our schools are becoming increasingly culturally diverse. However our pedagogies remain largely oriented towards a white Anglo-Saxon student cohort. Indigenous students in particular, and culturally diverse students more generally, often find that their cultural assets and knowledge's are not valued in the classroom. A growing body of evidence indicates that culturally responsive pedagogies improve the schooling experience - and ultimately the academic success - of students who are marginalised by normative educational practices. Culturally responsive pedagogies emphasise and respect students' identities and backgrounds as meaningful sources for optimal learning, while simultaneously holding high expectations of students.
This free one-day conference showcases the work of South Australian teachers in the State and Catholic education systems who are researching and enacting culturally responsive pedagogies in metropolitan and regional classrooms. Their pedagogies are designed to engage and value all students in the classroom.​


---
---
Hosted by: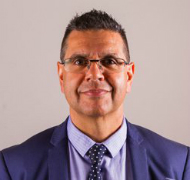 Professor Lester-Irabinna Rigney (School of Education, University of South Australia) has worked in Aboriginal Education for over 20 years and across the Pacific in New Zealand, Taiwan and Canada. He is recognised as a national and international authority in the area of Indigenous Research Methodologies. He is an active editorial board member on several national and international Indigenous Studies journals and is in constant demand as a commentator on national and international Indigenous matters and has published widely on Education, Languages and Knowledge transmission. His 2006 co-edited book titled Sharing Spaces: Indigenous and Non-Indigenous Responses to Story, Country and Rights, is an Australian text on Indigenous and non-Indigenous race relations and how this converges in the vulnerable, vital and contested space called 'education'.
Associate Professor Robert Hattam is an Associate Professor in the School ofEducation. His research focuses on teachers' work, educational leadership, critical and reconciliation pedagogies, refugees, and school reform. He has been involved in book projects with others that include: Schooling for a Fair Go, Teachers' Work in a Globalising Economy, Dropping Out, Drifting Off, Being Excluded: Becoming Somebody Without School, Connecting Lives and Learning, Literacy, Leading and Learning: Beyond Pedagogies of Poverty and Pedagogies for Reconciliation. He also has published a book entitled Awakening-Struggle: Towards a Buddhist Critical Theory.
---

Free - Registration Here!