Action Research: Provocation and Frontier
16 January 2018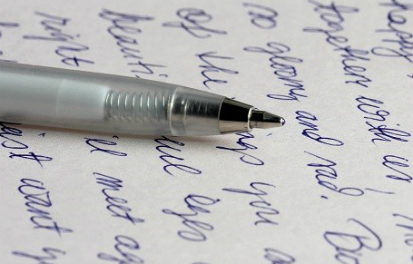 Location
University of South Australia
Magill Campus, Amy Wheaton Building, Room H2-03
9:00am to 4:30pm
Action Research: Provocation and Frontier

Presented by Professor Rob Hattam and Professor Marie Brennan




The Research Summer Writing School will begin with a full day workshop titled Action Research: Provocation and Frontier, facilitated by Professor Robert Hattam and Professor Marie Brennan.

This whole day workshop will provide participants with opportunities to:

(i) discuss a rationale for action research modalities of professional learning;

(ii) read and discuss a number of contemporary Australian versions of educational action research; and

(iii) think about and share some planning for their own action research projects in 2018.



Professor Robert Hattam

Robert Hattam is a Professor in the School of Education, and leader of the Pedagogies for Justice research group. His research focuses on teachers' work, educational leadership, critical and reconciliation pedagogies, refugees, and school reform. His research program includes: (i) school based studies that engage with teachers as they attempt to redesign pedagogical practices in response to their own existential classroom challenges and provocations for more justice; (ii) cultural studies in hopeful sites of public pedagogy of new social movements and especially socially-engaged Buddhism and 'reconciliation' broadly defined; and (iii) philosophical investigations into friendship, forgiveness, hospitality and conviviality.

Professor Hattam has published in a range of international journals including Sociology, Pedagogy, Culture and Society, British Journal of Sociology of Education, British Educational Research Journal, Social Identities, Critical Studies in Education, and Discourse: studies in the cultural politics of education. He has been involved in book projects with others that include: Schooling for a Fair Go, Teachers' Work in a Globalising Economy, Dropping Out, Drifting Off, Being Excluded: Becoming Somebody Without School, Connecting Lives and Learning, Pedagogies for Reconciliation, Leading Literacy Learning: Beyond Pedagogies of Poverty, and Awakening-Struggle: Towards a Buddhist Critical Theory.

Professor Marie Brennan


Marie Brennan is Adjunct Professor of Education at the University of South Australia, and also affiliated with Stellenbosch University in South Africa. She has previously researched educational injustice through Victoria University, UniSA, Canberra, Central Queensland and Deakin Universities and with the Education Department of Victoria.
---
Register Here!