Circadian Rhythm Disruption Impact on Health
24 October 2016
Location
UniSA
Centenary Building,
City East Campus,
Frome Road, Adelaide.


Room C3-16

2.00pm – 3.00pm
Presented by: Prof Mary Harrington
Abstract:

Circadian or daily rhythms sculpt most of our physiological processes. These internally generated 24 h cycles adapt our biology to the cycles in our natural world. What is the impact of disruption of circadian rhythms as is common in modern life? We have good evidence that circadian rhythm disruption can seriously impact health, especially cardiac and metabolic systems. The newest research points to ways these negative effects might be mitigated. This talk will review current understanding of these issues and will describe on-going research.
Prof Mary Har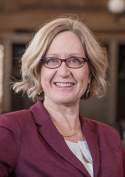 rington trained in chronobiology with Ben Rusak while working towards her PhD from Dalhousie University in Halifax Nova Scotia. She then took a position teaching at a liberal arts college, where she has been since 1987.
Mary is now the Tippit Professor in Life Sciences and the Director of the Neuroscience Program at Smith College in Northampton, Massachusetts as well as a member of the Neuroscience and Behavior Program at the University of Massachusetts, Amherst. Smith College is the largest liberal arts women's college in the US. Mary teaches courses in biological rhythms, Alzheimer's disease, and experimental methods in neuroscience. She has conducted research on neural pathways regulating circadian rhythms beginning with her PhD work.
Her interests expanded to include plasticity in entrainment, effects of aging on the circadian system, and in recent years she has been investigating questions related to negative health impacts associated with disruption of circadian rhythms. She has published a textbook entitled "The Design of Experiments in Neuroscience" (Sage, 2010). Her research has been externally funded since 1988, including a FIRST and RCDA award from NIH, as well as RUI awards from NSF. Mary has served as the President of the Faculty for Undergraduate Neuroscience (2006) and has received the Sherrerd prize for Distinguished Teaching (2007).