Digital learning at UniSA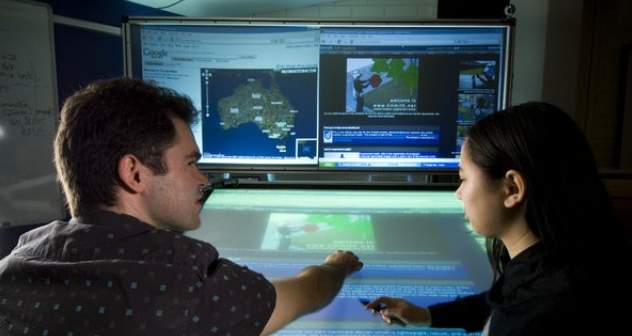 The Digital Learning Strategy builds on UniSA's long tradition of delivering degrees online and via distance. In 2014 more than 40% of UniSA students completed some or all of their degree online. This flexibility to study on campus and online is something our students value immensely.
In 2009 we launched our Personal Learning Environment which incorporates learnonline; an integrated suite of tools that support teaching and learning at UniSA. Every UniSA course has a dedicated learnonline website, through which students interact with other students and staff, and have access to lecture recordings, virtual classrooms, ePortfolios, and more. Through our Strategy we will continue to extend the capabilities of learnonline to allow ongoing innovation in our teaching practices and learning resources and to respond to the needs of staff and students.
Our teaching spaces are becoming more collaborative. The state-of-the-art Jeffrey Smart Building, which opened in 2014, combines digitally enabled teaching and study spaces with student learning and support services; a model that is being replicated across all of our campuses. We also have a vast array of specialised laboratories, clinics, workshops and studios that draw on cutting-edge digital technologies to provide unique experiential learning opportunities for our students and facilitate staff-student engagement.
UniSA staff can view examples of innovative teaching practices through the UniSA learnonline showcase.