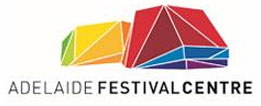 The Asia Pacific Centre for Arts and Cultural Leadership

Building capability and leadership for the arts and cultural sector in the Asia Pacific
The Asia-Pacific Centre for Arts and Cultural Leadership is a joint venture of the Adelaide Festival Centre and the University of South Australia.
The arts and cultural sectors have dramatically expanded across the Asia Pacific, exemplified by the development of many new innovatively designed venues and arts centres and the emergence of many dynamic artists, companies and other organisations encompassing:
the visual arts and crafts, music, dance and the performing arts;
government organisations such as art museums and galleries;
non-profit companies such as symphony orchestras, ballet companies and opera companies;
as well as commercial companies in film, contemporary music and computer gaming.
To ensure that the investment in the arts and cultural sector across the Asia-Pacific produces the high quality outcomes and benefits to society that are possible it is critical that:
we grow the cohorts of both younger arts and cultural managers and also more senior leaders in the sector trained and educated to world class levels
we develop understanding of the importance of culture in social cohesion and "place making" of both those involved in arts and culture and also those in government responsible for the sector
The Master of Management (Arts and Cultural Management) is the only qualification of its kind in South Australia, building a solid foundation in management, with expertise enhanced by a specifically designed Arts focus.
The Asia-Pacific Centre for Arts and Cultural Leadership has been set up to ensure that skills gaps are filled.
The Centre:
provides high quality executive education programs for arts administrators at various levels of seniority from Asia Pacific countries;
offers the University of South Australia's Masters in Arts and Cultural Management;
provides for the placement of interns and staff exchange within the Asia Pacific;
delivers research programs in Arts and Cultural Management and Leadership.